My favorites
Hi Beautiful people, I hope you're having a great week and have been enjoying the thanksgiving holiday season.

Today I wanted to tell you about my favourite beauty products which I've been using this fall so far. Fall for me is all about browns and espressos, with mochas and hazelnut colouring playing great parts in my chosen eyeshadow colourings, and berries and burgundies being my lip colouring of choice.
Eyeshadows:
My eyeshadow palette of choice for this season is the Chocolate Eye Palette from Bobbi Brown which is a limited edition 2016 fall palette. It retails for $60. If you only buy one limited edition makeup item this year, it should be this one as the colours are unique and warm, and would translate well over into spring summer with the inclusion of some golds.
Eyeliner:
I like the Soap and Glory liquid Eyeliner in black. It flows incredibly well, and has a thin tip with a thicker base, the nib is a cm high and works well when using either the tip or the length of the eyeliner.


Mascara:
My favourite mascara is the Benefit They're Real mascara, in Waterproof Black, it works as a single coat to lengthen eyelashes and a double or triple coat to thicken them up.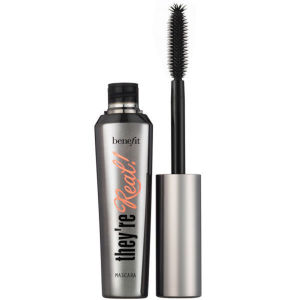 Lipsticks:
Mac has some great wintery lipsticks which are great standalone colours with simple smokey brown eyes. One of my favourites is the 'Klingiton' Star Trek lipstick from the fall collection, and works as a nice icy colour to compliment the colder months.
Blush:
'Swiss Chocolate' from Mac is the perfect blush to add some colour and glow into your cheeks. And 'Sweet as Cocoa' works as a light highlighter to sweep over the top.
Here you go my favourite fall make up picks which will help to freeze up your look for the cold cold months.